From Washing to Storage - daogrs X10 Redefining the Cleanliness Standards for Tableware
This time, daogrs probes into a brand-new quality and healthy life by virtue of technology. It is precisely the core technology of variable-frequency dual-drive core that not merely enables users to finish the cleaning and disinfection of tableware in the past, but refines the needs of their healthy families; thanks to the intelligent storage management of moving lines for tableware, people can access to tableware at will, and experience a new healthy and quality life as they wish.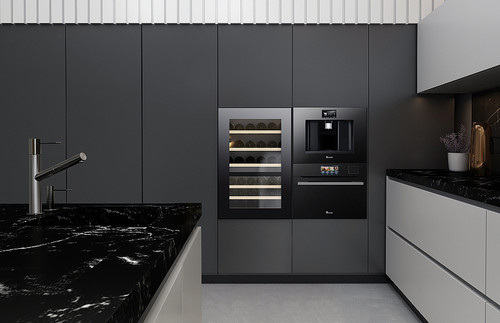 Breaking the Routine, daogrs New Purified Water Dispenser Shocks the Market
​As a brand of high-end embedded home appliances, daogrs is dedicated to the diversified design of embedded home appliances, constantly breaking the routine, upgrading products, and shaping a new fashion trend of home life. Following the gradually integrated life scenes, daogrs has shaped its own style in the entire household area, and it is intended to provide customers with high-end solutions for installing electrical appliances for the whole house.
Necessary for A "Decent" Life - daogrs H1 Clothing Care Comes into the Market Ceremoniously
The exploration has never stopped, only to come up with a "better solution" to a modern high-quality life. Looking into the mystery of fashion life, precipitating with sincerity, annotating with craftsman spirit, and interpreting with cutting-edge science and technology, daogrs H1 redefines clothing care and initiates a new quality of life with a unique style of "clothing" from here.